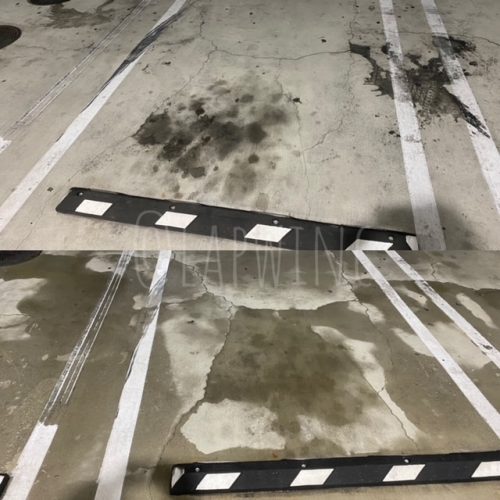 Do you own or manage a parking lot garage? We are sure that you understand how quickly a parking lot or garage can get dirty. A heavily trafficked parking garage/lot will become spotted and dirty with trash, grease, gum, dirt, and just plain grime. There's a number of important reasons to keep your parking lot and garage clean, but keeping your property looking nice and presentable is one of them. A clean parking garage and lot shows that you care about your business and customers will pick up on this.
Los Angeles Pressure Washing Inc. has 20+ years of pressure washing and cleaning parking lots and garages. We are licensed professionals who understand the importance of keeping a garage or parking lot clean. Looking for a parking lot or garage cleaning service in the Los Angeles area? We're up for the task no matter how dirty or big your parking garage or lot is.
Have your parking garage or lot in the Los Angeles area cleaned!
The Importance of Having Your Parking Lot Garage Pressure Washed
1. Clean Parking Lots or Parking Garages Allow For a Great Customer Experience
The first impression from customers or clients is important. You don't want a new customer to arrive at your business and be deterred from going in, because of how dirty your parking garage/lot is. Believe it or not, the first impression that a customer or client has of your business happens in the parking lot or garage. By keeping your parking garage or lot clean you're showing customers and clients that you care about your business and you care about their experience.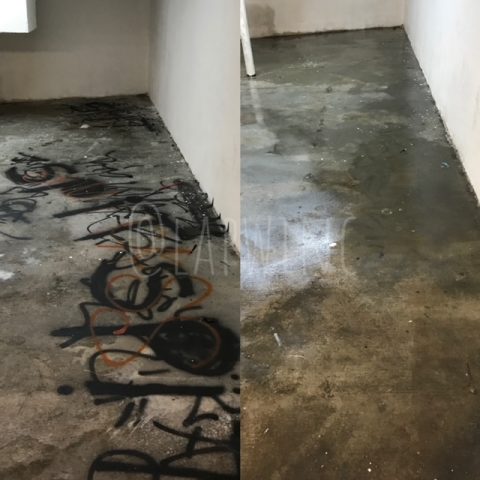 2. Remove Graffiti
Unfortunately parking garages are often the target of graffiti, because the graffiti can be done late at night when less people are around to notice. Graffiti on your property doesn't look good, and can raise concerns from customers about their safety while on your property.
The good news is that part of our pressure washing parking garage services includes graffiti removal. A pressure washer can remove the graffiti paint and get your garage looking great again.
3. Safety
By keeping your parking lot or garage clean you're creating a safe environment for your clients, employees, and customers. It's important to have your parking lot or garage professionally cleaned to remove any safety hazards.
Trash, debris, oil slicks, or slippery substances have the potential to cause someone to slip and get injured. By having your lot or garage cleaned you can help prevent these types of incidents from occurring. Keep everyone safe with a proper parking lot/garage cleaning.
4. Save Money In the Long Run
While getting your parking garage or parking lot pressure washed and cleaned will cost you some money, it will save you more money in the long run. By having your parking lot/garage regularly pressure washed it will be much easier to maintain.
As dirt, oil, grime builds up in your parking lot/garage it will be more difficult to clean in the future which will take more time and cost more money. In addition, by keeping your garage or lot clean you are preventing it from deteriorating quicker. A clean parking lot and garage will have more longevity than one that's consistently dirty.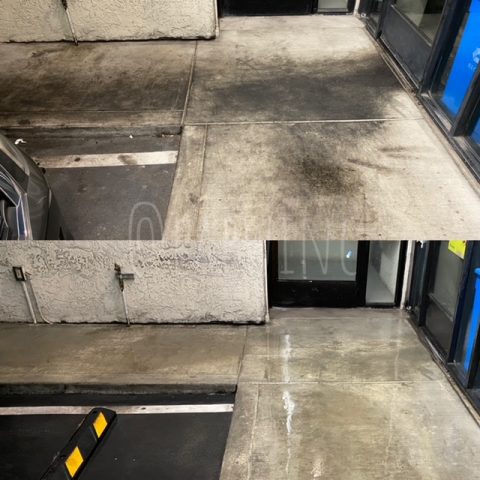 Get Your Parking Lot or Parking Garage Cleaned in LA!
There are many reasons and benefits to getting your parking garage or parking lot cleaned, and we hope this article has convinced you to get yours cleaned.
How often should your parking lot or garage get cleaned? The frequency of regular cleanings will depend on the traffic usage and the area that it is in. A parking lot or parking garage that has more cars using it will collect dirt, grime, mud, grease, and oil quicker than a lot or garage that is hardly used. Talk with one of our professional pressure washers today and we can review what your parking lot or parking garage cleaning needs are.
Have a parking garage or parking lot in the Los Angeles Area that needs to be pressure washed? Contact Los Angeles Pressure Washing Inc.'s professionals to get it cleaned!
We are a licensed, bonded and fully insured pressure washing company that covers our employees with worker's compensation. We are an established and trusted pressure washing business in the Los Angeles area with over 20 years of experience. You can explore our portfolio of previous projects to see our work and read the many 5 star reviews that we have received from happy customers who have had their pressure washing needs met.
Whatever the size of your parking lot or garage, we are up for the task and want to hear about your specific parking lot/garage needs. We're available to pressure wash and clean garages and sidewalks for hospitals, educational facilities, shopping centers, business centers, residential properties, government buildings, and more.
Our goal is to ensure that every job is completed in a fashion that fully exceeds our clients expectations. Simply, we want you to be more than satisfied with our pressure washing work. Give us a phone call today and we can provide you with a free quote for our parking garage/lot cleaning services.
Reach out to us and our customer service team can answer any questions you might have about our parking lot and garage services.
Our pressure washing company services customers in all of Los Angeles and surrounding areas. We can pressure wash your parking lot or parking garage if you're in a city that we service. If you don't see your city on the list below, please reach out to our team as we may still offer parking lot/garage cleaning services in that area. We offer parking lot and garage cleaning services in the following cities:
San Pedro
Marina del Rey
Los Angeles
Santa Monica
Orange County
Irvine
Beverly Hills
Anaheim
Long Beach
Alhambra
Culver City
Downey
Gardena
Inglewood
Malibu
Torrance
West Hollywood
Fullerton
Rolling Hills Estates