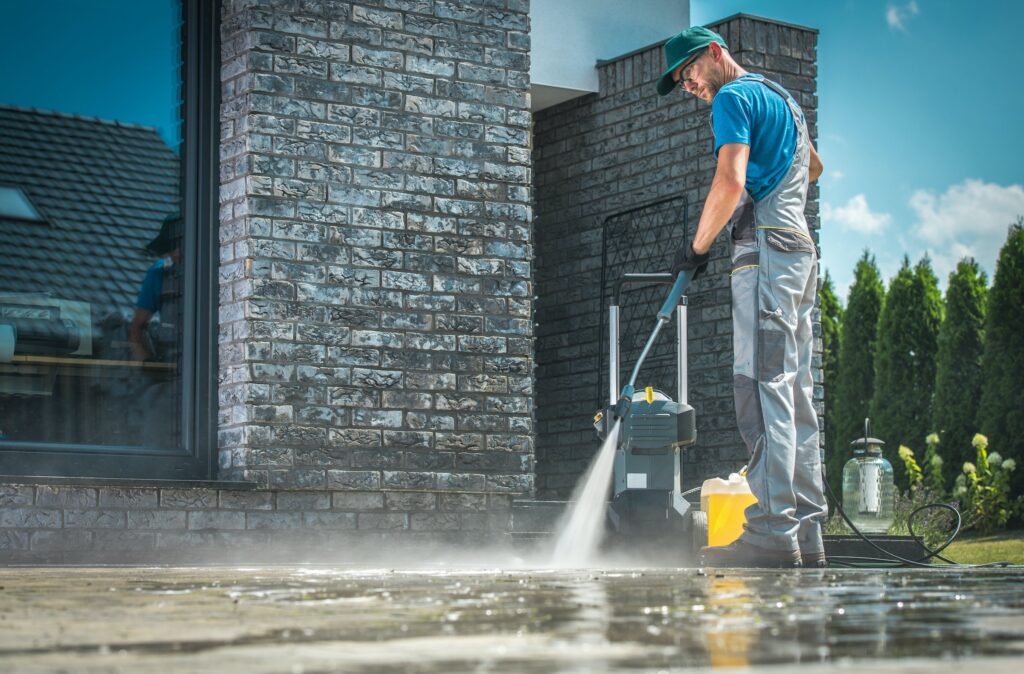 Sidewalks are consistently used around your property, which over time leads to damage, dirt marks, sticky gum, and uncleanliness. When customers arrive at your business, you want to start off on the right foot with a great first impression. This is why it is important to keep your sidewalk clean and looking good. Customers and visitors will have a better impression of your business or home when they visit if your sidewalks are looking good.
Regular and routine sidewalk cleaning in Los Angeles has many benefits in addition to having a clean look. The hard sidewalk surface has a tendency to accumulate mildew, dirt, grime, bird poop, and other substances that can deteriorate your sidewalk over time. By having regularly scheduled sidewalk pressure washings by a trusted company you can clean away all of these contaminants so that your sidewalk will look incredible and also have a longer lasting life.
Have your sidewalk in the Los Angeles area cleaned today! 
Los Angeles Pressure Washing Inc. has a team of sidewalk cleaning experts and the right equipment to properly clean your sidewalks. We also offer free estimates for sidewalk cleanings for customers in the Los Angeles area. Whether you're a commercial or residential property, we'd love to help you with your sidewalk. We can even help with graffiti removal on your sidewalk.
The Benefits of Having Clean Sidewalks in Los Angeles
1. Regular Sidewalk Pressure Washing Will Save You Money
You might assume that skipping out on routine sidewalk cleanings will save you money. While skipping sidewalk cleaning will save you some money from paying for a cleaning service, it can lead to an even pricier outcome. A neglected sidewalk over time will build up grime, and be much more difficult to clean compared to a sidewalk that's regularly washed. A heavily soiled sidewalk will take more time to clean, more cleaning detergent, and could even require a resurfacing to make it look fresh again.
In addition, dirty sidewalks deteriorate and break down quicker than cleaner sidewalks. By investing in regular sidewalk pressure washings you can extend the life of your sidewalk.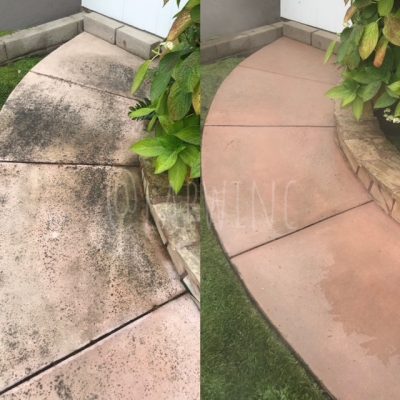 2. Curb Appeal
By washing the sidewalk around your business or home it's an excellent way to improve your curb appeal. Whether it's a guest coming to your home or a new customer showing up to your business, they'll notice how nice your sidewalks are.
As we said earlier, first impressions are key for potential customers and you don't want to start off on the wrong foot with dirty sidewalks.
3.Added Home Value
If you are planning to sell your house in the near future then having a clean sidewalk, driveway, or walkway is a great way to show that your home has been well taken care of. You can improve the value of your home with a clean, well taken care of sidewalk.
4.Removes Harmful Mold and Mildews
A beautiful property is important, but the health of those visiting your property is even more important. Dirty sidewalks don't only have dirt, but also can change color with mold and mildew. The warm climate of Los Angeles while nice to enjoy can unfortunately help promote mold and mildew growth.
You can have these harmful contaminants removed from your sidewalk with a pressure washing. Not only will it look better, but they won't be able to cause any health issues to anyone using your sidewalks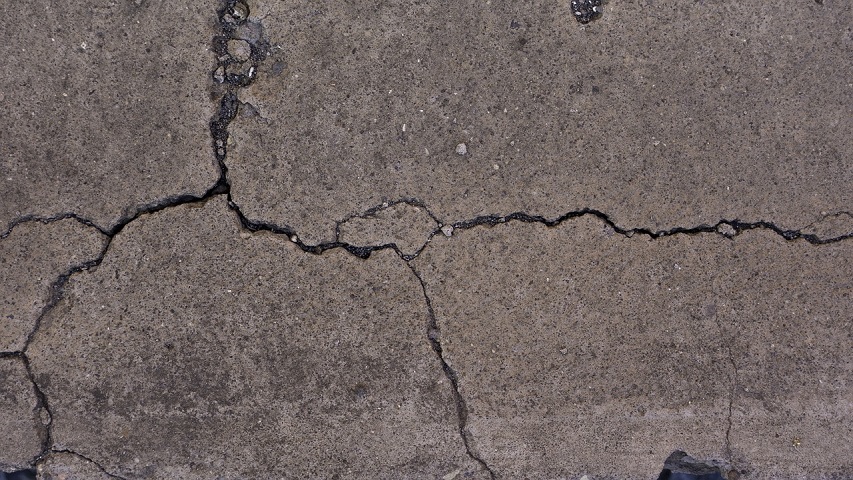 5.Increase the Life of Your Sidewalk
Eventually over time all sidewalks and walkways break down and require replacement. The installation of a new sidewalk isn't the cheapest project, but sometimes is necessary if your sidewalk is damaged enough to be a hazard.
As dirt and grime collect on a sidewalk, they can get into tiny cracks in the sidewalk and over time widen the cracks. By cleaning off the dirt you'll prevent cracks from quickly widening. This is why one of the biggest benefits of sidewalk cleanings is that it can increase the life of your sidewalk so you won't have to worry about replacing it anytime soon.
6.Pressure Washing Is Best for Gum Removal
We've all been walking on a sidewalk and accidentally stepped in someone's gum that they spit out. It's annoying. As a business owner or homeowner you've likely had to remove some gum from your sidewalk by scraping it off. The issue is that scraping gum can still leave a stain on the sidewalk. A proper sidewalk pressure washing will not only remove the gum, but also remove any stain.
Regularly Pressure Washing Sidewalks Is Worth It
There are many reasons and benefits to getting your sidewalk cleaned, and we hope the listed benefits above have convinced you that it's worth it. Depending on your sidewalks traffic usage and area will depend on how regularly it should be cleaned. Obviously a sidewalk that is frequently walked upon or in an area that collects dirt, grime, etc. would need to be cleaned more frequently.
Have a dirt sidewalk in the Los Angeles Area? Contact Los Angeles Pressure Washing Inc.'s professionals to get it cleaned!
We are a licensed, bonded and fully insured cleaning company that also covers our employees with worker's compensation. With over 20 years of experience, we are a trusted presence in Los Angeles. You can read our countless 5 star reviews of satisfied customers who had their needs met.
Whether you're a homeowner or a small commercial business in need of a sidewalk cleaning, we would love to hear about your needs. Give us a phone call today and we can provide you with a free quote.
Contact us today and our team will reach out to you!
Our pressure washing company services customers in all of Los Angeles and surrounding areas. We can pressure wash your sidewalk (commercial and residential) if you're in a city that we service. If you don't see your specific city on the list below, please reach out to us as we may still service that area. We offer sidewalk cleaning services in the following cities:
San Pedro
Marina del Rey
Los Angeles
Santa Monica
Orange County
Irvine
Beverly Hills
Anaheim
Long Beach
Alhambra
Culver City
Downey
Gardena
Inglewood
Malibu
Torrance
West Hollywood
Fullerton
Rolling Hills Estates